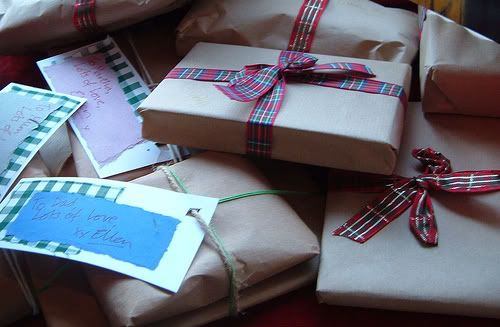 Christmas is right around the corner! Is this holiday season bringing you stress and discomfort? If so and you would like to find ways to simplify this special time of year, check out the list of resources I pulled together below.
Feeling overwhelmed with Christmas shopping? Check out these  inexpensive, eco-friendly, creative gift ideas for your loved ones at New American Dream's website.
According to New American Dream, "we all love giving and receiving gifts; it's important to our culture and good for the spirit. When the gifts we buy don't match our values, however, they can distract from, rather than deepen, the meaning behind an event, despite the best intentions of those involved. The cost to gift-givers—not to mention the environmental impacts—also adds up quickly."
Below is a list of resources to help inspire you to give more, stress less, and care for our planet this holiday season.
The Bold Life – 50 Ways to Simplify Gift Giving This Holiday Season
The Tree People – dedicate a tree
Green Sangha – green gift giving
Modern Girl's – green and frugal gift giving
Low Clutter Gift Giving – 7 ways to simplify your gift giving
I love a simple holiday season with simple gifts and a simple schedule. However, with my son being born on December 20th two years ago, it makes for a busier schedule (birthday party)! My son is a gift and has added more joy to my holiday experience.
Happy Holidays to all!